Get to Know Your Group Leader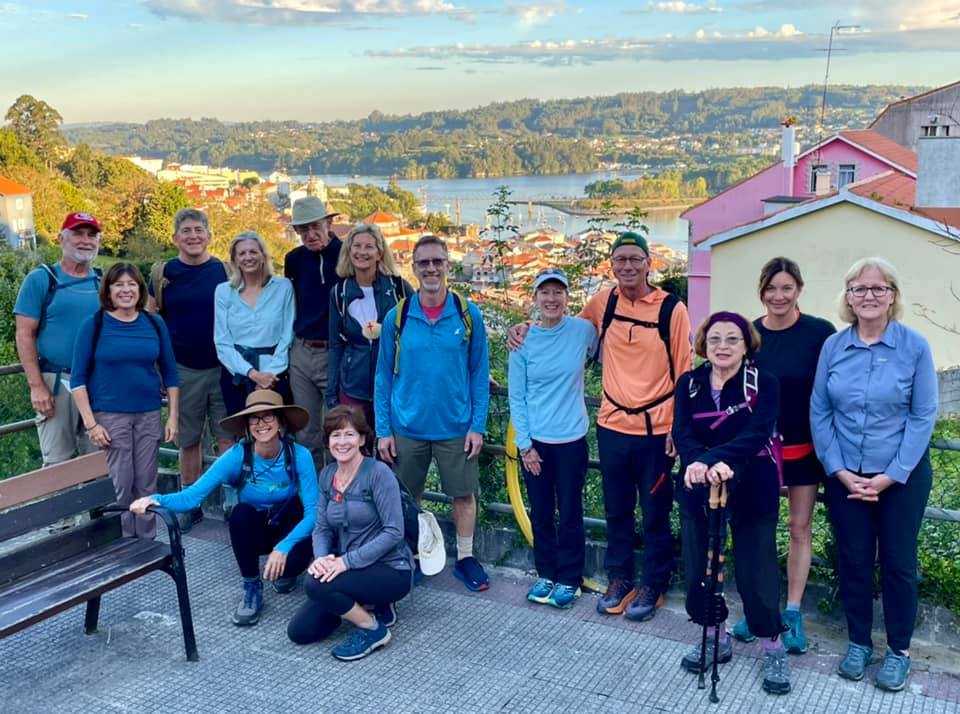 Smaller Groups
Enjoy traveling with the group leader of your choice and a smaller group to some of the world's most beautiful and inspiring places. Share your faith with like-minded people on uniquely crafted pilgrimage trips while getting to know and learning from your group leaders. You'll come home with great memories and great friends! 
If you want to travel with smaller groups on slower-paced trips, we have the trips for you! Select 30 itineraries are well-planned and also enable you to follow your interests. They include more time at leisure, so you can seek out your dream restaurant, do some shopping, take a bike ride, or visit a local market or a winery. If you enjoy group activities but also like doing your own thing and researching places of interest, Select 30 trips that are perfect for you. 
With Select 30 Tours, you will gain the benefits of group travel, including unparalleled access to stunning sites, private motor coaches, and local English-speaking guides. But the groups are MUCH smaller and only up to thirty travelers.
"I cannot tell you just how wonderful everything was. All of the accommodations were first class, the food was spectacular, the scenery, the company…WOW!" – Gus L.
I'm ready to pick my trip
Get to Know Your Group Leader
Your group leader works with us to craft a unique and fulfilling itinerary. As a group, you'll visit sacred sites. You'll share meals and fellowship with a small group of new friends. You'll be invited to partake in unique cultural experiences that give you a flavor of the destination.
You will get to know your group leader as you travel. You'll learn from them, laugh with them, and pray with them. There is no better way to get to know someone than to travel with them.
"Every detail of the trip, from travel and hotel accommodations to restaurants, tour guides, and destinations, was expertly planned and executed." – Nancy S.
Sign me up!
A Slower Pace
Rather than visiting 5-6 sites a day, like many pilgrimage tours, a Select 30 tour will only visit 3-4. This slower pace will allow your group to absorb the grandeur of these sacred locations more. It will give you the time to pray and seek the will of Our Lord in the places where the Divine touched the Earth. And it will give you more time to explore the destination at your leisure.
"I thoroughly enjoyed the trip. It was a wonderful value for the money… The countryside was incredibly beautiful, the weather was glorious and the food awesome." – Carol
Sign me up!
More Free Time
Some people want others to plan everything. Others want to research and plan their own trip. Select 30 trips are made to offer a taste of both.
Each day will be a mix of group touring and free time that encourages you to research and explore the places that are uniquely YOU! If you want to stroll through a museum, take in the sights on foot, or join your friends for coffee in a Parisian cafe', these trips give you the freedom to do so.
With Select 30 Tours, you get the freedom of individual travel with the benefits of a group tour.
Experience the Destination
Select 30 trips give you the space to experience the destination; to soak in its culture and aesthetic. You won't only see sights from the bus or visit nothing but tourist traps. You'll take your time in sacred sites rather than rush on to the next one. You will peek behind the curtain and return, knowing a new place in this marvelous world.
Get to Know the Group Leader
When you travel on a Selct 30 Tour, you will get to know the Group Leader. You'll have time to ask them questions, discuss the day's sites, and become friends as you travel together.
Travel with a Small Group and Explore on Your Own
You'll mix a slower-paced group itinerary with ample free time to enjoy the meals, shopping, and sites in the destination that you research on your own.